My recreation of the Kim Kardashian Maxim Hot 100 Look. I used MAC Golden Olive Pigment, Velvet Moss (discontinued, of course) and Humid Eye shadows, amongst many other products. I found the look on Kim's Blog. She's always got the hottest makeup, it's loud, sometimes obnoxious, but ALWAYS on point. Makeup artist Mario Dedivanovic created the look and gives each detail on him blog.

AJ Crimson is giving away the entire collection of Kissable Couture! All you have to do is send him a video via e-mail (or as a video response) telling him which Kissable Couture gloss is your fave! He's also got a brand new free shipping code when you enter "justforyou" during checkout. Hope you didn't miss the last sale!

Do others discourage you on your Natural Hair Journey? I get many e-mails and messages saying that friends and family sometimes have negative comments to about their natural hair. Trust me, I know. I've definitely been there. It happened to me all over again when I decided to loc my hair. I'll be doing videos on Shrinkage, the Big Chop and Using Heat on your hair soon! Check back at youtube.com/naturallyscandalous for new videos!

Marsha at Brownface TV does a very in depth show at The Makeup Show NYC. She highlights brands including Becca, Obsessive Compulsive Cosmetics, and Three Custom Color. You'll get to meet several bloggers as well. Seriously, I felt like I was at The Makeup Show all over again! I always love Marsha's videos, she gets the greatest coverage at the hottest beauty events!
These hits, from channels like QVC and HSN, have our readers running for the phone
We've all done it: you can't sleep, turn on the TV, watch a spokesperson rave about some new makeup, and the next thing you know you're pulling out your credit card. Problem is, not all of those late-night impulse buys are that great. However, after checking out this list of the top "as seen on TV" makeup, you'll know what's worth the splurge.
TotalBeauty.com average reader rating: 8.4*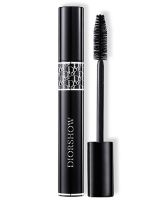 "It gives me the most dramatic and thick lashes, and makes them look so long…"
No. 11: Pur Minerals 4-in-1 Pressed Mineral Makeup/Foundation, $24.50
TotalBeauty.com average reader rating: 9*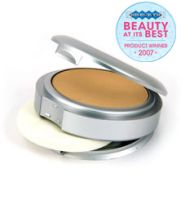 "It is a snap to apply, lasts a long time, doesn't look cakey or dry and really appears natural…"
TotalBeauty.com average reader rating: 9.2*

"This is my go-to foundation whenever I am in a hurry and… don't have time for a full face of makeup…"