I'm part of the Total Beauty Beauty Bubbles Program, where they send us cute affiliate links to post on our blogs.  To my surprise, I found the quiz called "Should You Relax Your Hair"?  You all know I've been natural for over 3 years, and had my locs for a year. Out of sheer curiosity, I took this quiz.  What kind of questions could they possibly ask to determine your mane's fate?  No, they didn't ask about breakage or hair length, color, or health.  They asked about lipstick and how often you change your style. From my results, I am the perfect candidate for relaxed hair!  Part of my result descriptions says "Your hair is basically begging for the versatility, sleekness, shine and though it sounds cheesy, the overall allure of relaxed hair." While yes, I could do all of that with my relaxed hair, I can do the same with a kinky 'fro. Insert confused face here.
The answers to a few quick qs will tell all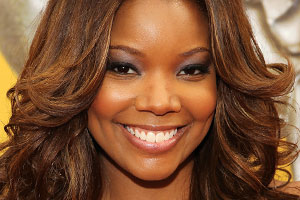 This is a TotalBeauty.com hair care article
Have you been considering smoothing out those curls? Before you take the plunge, make sure that a relaxing treatment is right for you.
Note: This is an affiliate link from Total Beauty.